Nitten Gokhaley
Ace numerologist Gautham Azad explains the logic behind choosing a mobile number as per numerology
Here's what one of India's renowned numerologists, Gautham Azad, had to say when it comes to choosing a mobile number as per numerology.
Of course, there is no shortcut to success; it cannot be achieved without hard work. However, maintaining a positive mindset remains crucial for clearing obstacles.
Research has proved how an individual's mindset, behavior, and lifestyle can be positively influenced due to specific colors; numbers, and garments. People prefer wearing garments with specific colors. They don't mind paying additional charges for getting a numerologically auspicious number for the vehicle. Even bank account and house numbers are selected as per the science of numbers.
At one point, numerology was looked upon as a superstition. But Bollywood stars, cricketers, and politicians have changed everyone's perception. These days, it is looked upon more as a science that can be logically explained.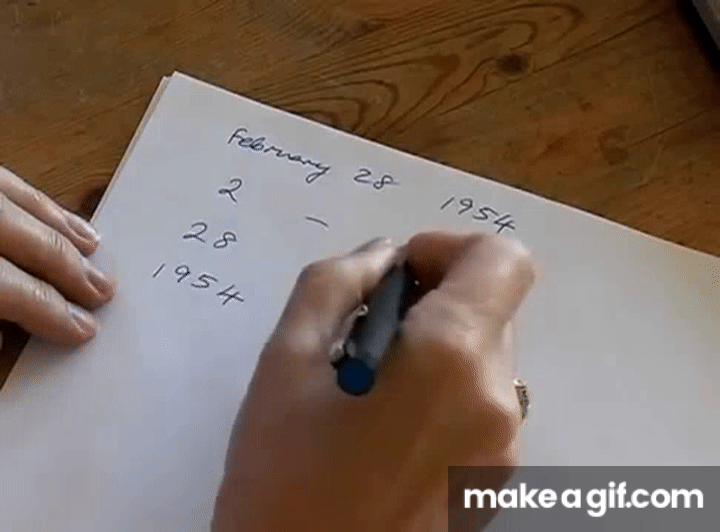 Politicians, actors, people in business, cricketers do not hesitate to make changes in the way their name is spelled. Films are released according to lucky dates, and even oath-taking ceremonies are adjusted accordingly. Now, believers in numerology are selecting mobile numbers according to this fascinating science.
Choosing a mobile number that suits your date of birth
Smartphones are not just used for making calls and sending text messages anymore. These devices work as a digital wallet, TV, business tool, document viewer, travel assistant, and so on. Several aspects of our lives are attached to the mobile number.
No matter if we are at the office, home, meeting, traveling, or going for an interview, the device remains in the pocket. You might even come across people checking their WhatsApp messages or Facebook notifications during a funeral procession these days.
May it be setting up a deal, getting good and bad news, or finalizing anything in our personal life, mobile phones play a crucial role in daily activities. The device's ultimate recognization is its mobile number.
One of India's renowned numerologists, Gautham Azad, interacted with us and shared his opinion on the issue. May it be the cricket world cup, football cup, or politics, Azad's analysis even makes his critics bow down to his predictions. Here's what he had to say when it comes to choosing a mobile number as per numerology.
Gautham Azad
Each number has a unique energy; numbers 4 and 8 are very extreme. Thus, the total of the mobile number should not be 4 or 8. Plus, there should not be many repetitions of 4 and 8. Any mobile number that adds to 6 (24, 42, 33, 60) can be suitable for everyone.
Individuals born on the 1st, 10th, 19th, and 28th of the month should consider opting for mobile numbers adding up to 1 like 37, 46, 64, 73, etc. Individuals born on 2nd, 11th, 20th, and 29th of the month can also opt for the same numbers.
Those with the date of birth on 3rd, 12th, 21st, and 30th can go for numbers that add up to 3 and 6, like 21, 24, 33, 42, 57, 60, etc.
Those born on 4th, 13th, 22nd, and 31st can go for numbers adding up to 4 or 1 like 19, 37,46,64,73.
Persons born on 5th, 23rd and 14th of the month can use numbers whose total comes to 23,32,33,41,42,50,60.
Individuals born on 6th, 15th, and 24th can go for numbers that add up to 15, 24, 33, 42, and 60.
For people born on 7th, 16th, and 25th should opt for numbers that add up to 1, 19, 37, 46, and 64.
Persons whose birthdate is on 8th, 17, or 26th of the month have multiple options to choose. They can opt for any series from number 1 (37, 46, 64, 73), 3 (21, 48), 5 (23, 32, 41, 50), 6 (15, 24, 33, 42, 60).
People born on 9th, 18th and 27th of the month can use numbers adding up to 3 or 6 (21, 24, 27, 33, 3, 42, 45, and 60).
"A mobile number can bring a lot of consistency in life and help an individual to grow professionally as well. A VIP number says a lot about the user. Most importantly, it is mentioned in the visiting card. Put simply, your mobile number is as important as your car, house, and bank account number," said the ace numerologist.
Finding the number that suits your date of birth is the hardest part. Besides telecom company outlets, there are a selected number of mobile phone SIM dealers that allow customers to choose their lucky numbers out of the available SIM cards.
You can connect with Gautham Azad on WhatsApp: 9845422809
Author: Nitten Gokhaley (nittengokhaley24@gmail.com)
This content cannot be used as evidence against the writer and publisher to file case in any court of law around the world. Images used in the content belong to their respective owners. The aim of this site is to spread awareness without any financial gain. We do not wish to hurt anyone's sentiments or cause financial loss to any individual or organization.